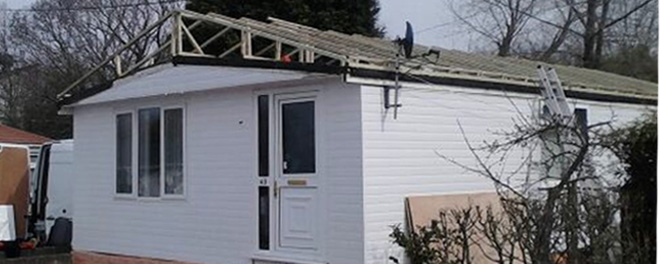 Park Home services and improvements offered by SH Park Homes
Pitched Lightweight Tiled Roofs
SH Park Home Services offers a full light weight roofing system allowing you to modernise the look of your home, these are the benefits you will appreciate:
Extra insulation, reducing your fuel bills in the winter months.
Our light weight roofing systems are available in a range of coloured roof tiles of your choice with a 40 year manufacturers guarantee.
Our roofing systems increase the lifespan of your existing roof as they are fitted on to the existing roof.
New UPVC fascia, gutter, downpipes and gable ends are fitted as standard.
Contact us for a quote